I am an Italian American photojournalist and multimedia artist based between Central Africa and the South Pacific.
Since 2012 I have been living in various West and Central African countries, working freelance for International Organisations and NGOs such as UNICEF, United Nations Development Programme, the World Food Programme, the European Commission, the International Committee of the Red Cross, Bill and Melinda Gates Foundation, Plan International and the World Wide Fund for Nature.
My work has been published in key media outlets such as The Telegraph, The Guardian, Rollingstone magazine, Le Monde, Libération, El Pais, La Repubblica.

My work focuses on the story of mothers, fathers and children affected by political, social or humanitarian crises. Using storytelling as a tool to advocate for their rights, I believe in visual media's power to provoke and induce social change.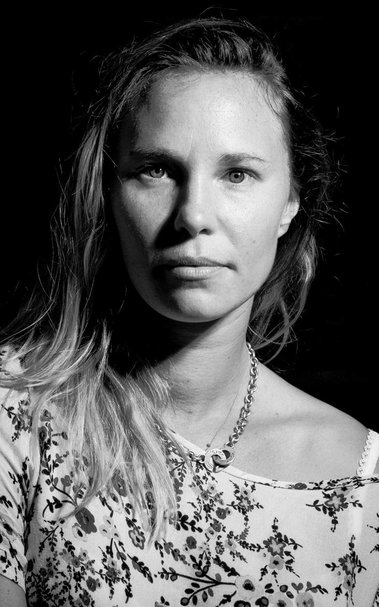 SELECTED EXHIBITIONS AND AWARDS

2018 Female Cut, Officine Fotografiche, Rome, Italy
2018 Men Stand for Gender equality, Mother, United Nations World Food Program head quarters, Rome, Italy
2016 SALON16, Photofusion, London
2016 RAVY Biennale, Festival of performative arts of Yaounde, Cameroon
2015 Open 15 Peckham Platform London Uk
2013 L'arte in tempo di crisi, by Caterina Tomeo, FlashArt Event by Giancarlo Politi, Palazzo del Ghiaccio Milan, Italy

2013 Premio Limen, Honorable mention, Vibovalenzia, Italy

2012 Design e Comunicazione, Premio Nazionale delle Arti, Accademia di Belle Arti di Urbino, Urbino, Italy

2012 My truth, your truth, Rita Hillman Gallery, International Center of Photography, New York, Usa

2012 InQuinati , by Pamela Cento, M4 Gallery- ex mattatoio, Rome,Italy

2012 Viday, Video Art Festival by Pamela Cento , Filmstudio,Rome,Italy

2012 Affordable Art Fair, RvB Arts, Milan Italy

2011 Alla ricerca del tempo perduto, by Michele Von Buren, RvB Arts Gallery, Rome , Italy

2011 Istanbul Art Fair, Immagine Italia, Istanbul,Turkey

2011 Le città future, Auditorium Parco della Musica, Rome, Italy

2011 Premio Nazionale delle Arti, Accademia di Belle Arti di Brera, Milan, Italy

2011 Bricklane Art Gallery, Open Eyes, London, England

2011 Premio Nazionale delle Arti, Accademia di Belle Arti di Napoli, Naples, Italy Accademia di Belle Arti di Firenze, Florence,Italy

2010 Emergenze Arte,Chiostro dei S.S. Apostoli, Rome Italy

2010 Et verbum factum est, Museum of La Venaria Reale, Turin, Italy

2009 Sweet Kids, by Micol di Veroli, Labicarte Gallery, Rome ,Italy

2009 Festival Internazionale di fotografia di Roma, FotoX1000 curated by Francesco Amorosino,Sala1 International Center for Contemporary Art Rome, Italy

2009 Premio Catel, Immagine Contemporanea di Roma, Rome Italy